Misses Liffey - O let me tell you about Anna Livia!
"a brilliant new Joycean-themed musical" The Irish Times

BOOK NOW!!

1pm on Saturday 17th June, 2017
Smock Alley Theatre, Dublin
50 mins Approx.

Tickets: €15/€12 conc, booking on 01-6770014,
www.smockalley.com

Following the success of their award winning show 'Songs of Joyce', Darina Gallagher and Sinead Murphy have created a new Joycean musical, Misses Liffey. Through words and music, Anna Livia Plurabelle brings us on a riverrun journey through the city of Dublin introducing us to many of James Joyce's women characters that live, work, sing and laugh along her banks. We hear from Nuvoletta and the Washerwomen from Finnegans Wake, the Morkan Sisters and Eveline from Dubliners and the Siren barmaids, Dilly Dedalus and the seaside girls in Ulysses. Anna finally bids us farewell as she meets her cold, mad father - the sea, only to fin again, begin again…

Darina and Sinead are best known for their award-winning show 'Songs of Joyce'

- a musical extravaganza with songs drawn from the life and works of James Joyce. Since 2010, they have created a number of musical performances based on Joyce's major works – Ulysses, Dubliners, Finnegans Wake and Portrait of the Artist as a Young Man, and toured internationally to critical acclaim including Boston, New York, Budapest, Prague, Trieste, San Sebastian and Moscow.

"A Joycean feast of music hall memories" "delightful"
Anne Madden, The Belfast Telegraph

"comic joy – with a real sense of joie de vivre."
Alan Chadwick, Scottish Herald

for more info/ bookings etc contact
Darina Gallagher : [email protected] : Ph: 353872860388

Watch Songs of Joyce, Bewleys Cafe Theatre

Watch Song of Joyce in Bryant Park, New York, Bloomsday 2011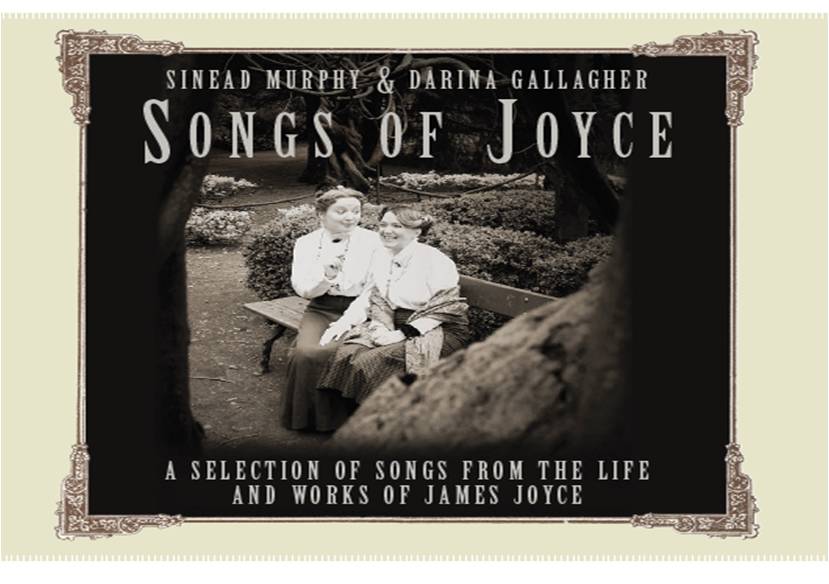 Our CD is now for sale! Songs of Joyce brings to life the soundscape of Joyce's Dublin, the music halls, the streetsongs, the parlours and the bars. It features all 14 songs from the theatre show Songs of Joyce including Seaside Girls, My Girl's a Yorkshire Girl, Invisibility, Love's Old Sweet Song and The Man that Broke the Bank in Monte Carlo.
Price €15 (shipping and handling extra)
Buy online using PayPal