Do Fish Ever Get Seasick?
Do Fish Ever Get Seasick? is a new music-theatre performance for young audiences based of the novel Ulysses by James Joyce . It has been commission by the James Joyce Centre and aims to open the experience of James Joyce to young audiences. Do Fish Ever Get Seasick? aims to expand on the education and outreach aspirations of the James Joyce centre, to ensure that the literature of James Joyce is inclusive and accessible to young audiences. Through Joyce, young audiences will experience the history, people and popular culture of early 20th century Dublin. The emphasis at all times will be to engage, excite and entertain.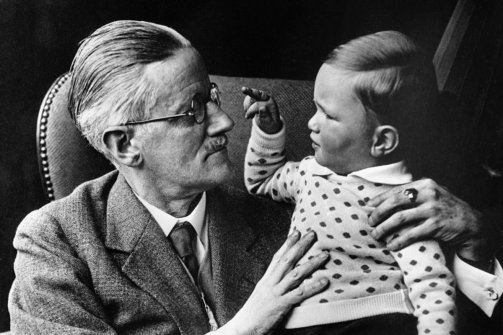 Using the door of 7 Eccles St. (which is housed at the James Joyce Centre) and home of Leopold Bloom as our starting point, we will bring children on a whirlwind tour of Bloom's Dublin, teasing out the universal themes of the novel in an engaging, fun and accessible way. Through performance, song and storytelling we will present the elements at the heart of Ulysses – the importance of curiosity and learning to respect others; the trickiness of family relationships and love; and why everyone needs a place to call home. The title Do Fish Ever Get Seasick? is taken from one of Leopold Bloom's many meandering thoughts as he wanders through the streets of Dublin.
Extracts from Do Fish Ever Get Seasick? were first presented at the Culture Night Family Trail at the James Joyce Centre in September 2013 and were very highly received by audiences.
---
For more information sbout Do Fish Ever Get Seasick? contact: Darina Gallagher
A: 7 Daneswell Road, Glasnevin, Dublin 9
E: [email protected]
Ph: 0872860388